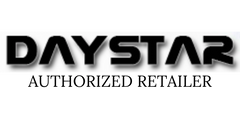 DayStar Filters Scout 60mm DS Chromosphere Solar Telescope (OTA Only)
DayStar Filters Scout 60mm DS Chromosphere Solar Telescope (OTA Only) is backordered and will ship as soon as it is back in stock.
DayStar Filters Scout 60mm DS Chromosphere Solar Telescope
Features
Tuned for Chromosphere Viewing
60mm Achromatic Doublet Refractor
930mm Focal Length, f/15.5 Focal Ratio
Chromosphere Quark H-alpha Solar Filter
±0.5Å Wing Shift Tuning
Optical Coatings Tuned to H-Alpha Band
Sturdy and Precise Helical Focuser
Vixen-Style Dovetail with 1/4"-20 Mount
OTA Only, Mount and Tripod Required
Let the Daystar Filters dedicated Scout 60mm DS Chromosphere Solar Telescope be your introduction to the wonders and sights of our closest star. Optically, this is an achromatic doublet refractor which corrects spherical and chromatic aberrations to produce accurate color rendition without distortion across the entire field of view. Included with the optical tube assembly (OTA) is a modified Quark solar filter system, specifically tuned for chromosphere viewing. The chromosphere's surface structure behaves differently in active regions than quiet areas, where magnetic field lines are stronger, so viewing this portion of the Sun provides a constantly changing observational experience.
To make the scope accessible to as many people as possible, Daystar redesigned their Quark system and integrated it into the OTA. This all-in-one hydrogen-alpha filter delivers the performance of a double-stacked etalon at a much lower price. It is engineered to eliminate unnecessary components, which reduces the size and weight and enables it to fit in a compact form factor that flows seamlessly with the form and contour of the optical tube.

The Solar Scout is offered here as an OTA-only option, so a mount and tripod are required for proper use. Daystar includes a Vixen-style dovetail plate to be compatible with many mounts, and a 1/4"-20 socket on the plate allows it to be directly attached to many photo, video, or field tripods. Also included is a solar finder for safe alignment for observation.
Optical Tube

60mm aperture keeps the overall diameter narrow for easier handling
Slow f/15.5 focal ratio
930mm focal length produces a moderate magnification potential
Refractor-style light path is sturdy and requires little maintenance—ideal for off-the-grid observations
Achromatic doublet lens design corrects spherical and chromatic aberration to produce accurate color fidelity without distortion across the entire field of view
Sturdy and precise helical focuser has no backlash and won't rotate eyepiece/imaging rig to ensure optical alignment and orientation
Safe "bullet" solar finder
Chromosphere Quark

Hydrogen-alpha bandpass
16mm clear filter aperture
Tuned to 0.5-0.3Å for viewing chromosphere details
Tuning knob allows for ±0.5Å wing shift for Doppler-shift compensation
LED indicators for power, warming, ready, and fault
1.25" nosepiece and holder is compatible with a wide range of drawtubes/focusers and visual/photographic accessories
Power requirements:

5 VDC, 1.5A micro-USB port
90-240 VAC US wall outlet adapter
Mounting

OTA only, mount and tripod required
Vixen-style dovetail plate is compatible with a wide variety of mounts
1/4"-20 mounting socket allows the use of many photo/video/field tripods
Item Number

Aperture

Focal Length

Focal Ratio

Optics

Barrel Size

Weight
Payment & Security
Payment methods
Your payment information is processed securely encrypted during transmission. We do not store credit card details nor have access to your credit card information.
Before you go...
Here's a discount code to take $10 off any order over $250.
Code expires soon.
Ends September 27, 2023 at 7:59 pm