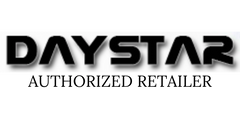 DayStar 2" UV/IR Filter
DayStar 2" UV/IR Filter is backordered and will ship as soon as it is back in stock.
DayStar 2" UV/IR Filter
Features
Cuts off all UV and IR areas of the spectrum
Blocks solar heat from getting to your filter and diagonal
Optimally suited Luminance filter for digital photography of all kinds
Over 99% transmission is typical
Works with the majority of 2" imaging cameras and filter wheels
Some refractor telescope users may opt to use a UV/IR Cut filter as an energy rejection method in lieu of a front mounted colored glass ERF filter. Not all refractors have the capacity to use this option. This 2" UV/IR cut filter is a dielectric coated filter that acts as a mirror by reflecting UV and IR light. By not absorbing light, this filter is not affected by heat gain or expansion like colored glass energy rejection filters.

With proper application, the UV/IR cut filter serves as an equivalent to a Herschel Wedge, reflecting a considerable amount of the spectrum back out of the telescope, while allowing a smaller percentage of light to pass. For the 2" UV/IR filter, the light that is permitted to pass is the entire visual spectrum.

Daystar 2" UV/IR cut filter blocks all ultraviolet and infrared areas of the spectrum. For any kind of digital photography, this filter is an ideal choice. The 2" UV/IR filter also represents the optimal companion filter for night sky astrophotography and imaging since it helps avoid blurring, glare, and color irregularities, while enhancing image contrast. Since these critical wavelengths get filtered, the DSIUV2 makes a superb luminance filter for LRGB imaging. This will prove to be one of the most indispensible filters in your collection. Also offers protection against solar heat. Corrected for systems with focal ratios between f/0.5 and f/50. Typical 99%+ transmission. Standard 2" filter threads are suitable for many imaging cameras, filter wheels, and accessories.
Item Number

Barrel Size

Other Details
Payment & Security
Payment methods
Your payment information is processed securely encrypted during transmission. We do not store credit card details nor have access to your credit card information.
Before you go...
Here's a discount code to take $10 off any order over $250.
Code expires soon.
Ends October 2, 2023 at 7:59 pm