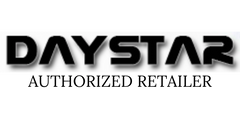 DayStar Quark H-Alpha Filter Eyepiece for Prominences
DayStar Quark H-Alpha Filter Eyepiece for Prominences is backordered and will ship as soon as it is back in stock.
DayStar Quark H-Alpha Filter Eyepiece for Prominences
Features
656nm H-Alpha Filter with 12mm Blocking
Tuned for Prominence Viewing
Use Astronomical OTAs for Solar Viewing
±0.5Å Wing Shift Tuning
2-Element Telecentric 4.3x Barlow Lens
Optical Coatings Tuned to H-Alpha Band
Best Performance with f/4-f/8 Refractors
No OTA Aperture Limitations
5 VDC, 1.5A Micro-USB Port
Daystar Filters designed this version of the QUARK H-Alpha Eyepiece Solar Filter specifically for viewing prominences. Prominences, a detail of the chromosphere projected against the blackness of space behind the sun, are seen with improved contrast due to the filter's narrower bandpass versus a wider bandpass filter tuned for conventional chromosphere surface viewing.
This all-in-one hydrogen-alpha filter is engineered to eliminate unnecessary components which reduced the size and weight, and enabled it to fit in a compact form factor that simply inserts into 1.25" or 2" diagonals and accepts 1.25" eyepieces. This design enables the use of nighttime telescopes for solar viewing. In addition to the tunable H-alpha filter, the Quark also functions as a 4.3x Barlow lens, with a 2-element lens system designed to be telecentric which flattens the field of view and reduces parallax, and optical coatings that are optimized for the 656nm H-alpha wavelength.

While there are no OTA aperture limitations, Daystar recommends the use of UV/IR cut filters or front-mount energy rejection filters on OTAs over 80mm of for long-duration solar viewing sessions. For best results, they suggest using refractor-style scopes with focal ratios between f/4-f/8, and you can enjoy full-disk viewing with focal lengths up to 450mm. The filter is powered via a micro-USB port, and Daystar includes a power cord and an AC adapter to meet the high-power requirements of 5 VDC 1.5A. To enable its use at home and abroad, a set of international outlet plugs is provided with adapters for the US, UK, EU, and Australia.
Filter Properties

Hydrogen-alpha bandpass
Integrated 12mm blocking filter
20mm clear etalon aperture
Tuned to 0.8-0.6Å for viewing prominences
Tuning knob allows for ±0.5Å wing shift for Doppler-shift compensation
Markers at every 0.1Å for reference and repeatability
LED indicators for power, warming, ready, and fault
Optics

Integrated 4.3x Barlow lens
Lens and optical coatings designed specifically for 656nm H-alpha wavelength
Two-element telecentric lens design keeps light waves parallel to flatten the field of view and reduce parallax as magnification increases
Recommended OTA Specifications

No aperture limitation
Best performance with f/4-f/8 refractors
Full-disk viewing on refractors up to 450mm focal length
For apertures over 80mm (3.1"), or for long-duration solar viewing, an UV/IR cut filter should be used for energy rejection
Not suited for off-axis applications
Power

5 VDC, 1.5A micro-USB port
90-240 VAC wall adapter
Set of international outlet plugs for US, UK, EU, and Australia


More About the DayStar Quark Hydrogen-Alpha Filter Eyepiece...
The All-In-One design of the DayStar Quark combines high quality components of a telecentric barlow, adapters, snouts and Daystar hydrogen alpha filter into one simple assembly.
For use on refractors of F/4 to F/9, the user needn't worry about configurations. Just insert the Quark in your diagonal, add an eyepiece and view.
The Quark contains a custom Daystar Instruments 4.2X telecentric barlow lens fully optimized in coatings and optical design specifically for the Hydrogen Alpha wavelength. This highly specialized telecentric lens offers superior field flatness.
Exact filter bandpass will vary based on final telescope application, so DayStar Quark assemblies are qualified to show either prominence (this model) or surface (chromosphere) details. No specific FWHM bandpass is designated. Now observers can buy a filter based on their desired observing goals instead of their budget.
The fully optimized design eliminates the need for any adapters. It's all combined in one lightweight eyepiece-sized device. The compact design eliminates unnecessary components, weight and associated costs. DayStar even reduced power consumption, so the Quark can now operate all day off a small, palm-sized optional battery pack. Baffles have been added to increase contrast and AR coatings are optimized for the 656nm wavelength.
DayStar Quark Highlights
1.25" or 2.0" combo eyepiece snouts with safety indent slot directly into your diagonal
Standard 1.25 eyepiece drawtube output with optional 2" and SCT accessories available.
Brass compression ring to protect eyepiece.
Uses USB power, 5v 1.5amp
Includes 90-240VAC wall adapter with international plug adapters.
Tuning knob allows wing shifting +/- 0.5Å with detents at every 0.1Å
LED indicator for power, warming, ready, fault
5 year warranty
Optional 8-hour battery pack available
Integrated, fully baffled 2 element telecentric 4.2X barlow optimized for 656nm
Integrated 12mm blocking filter
21mm clear filter aperture
Best performance with F/4 - F/8 refractors
Full disk viewing possible on refractors up to ~450mm focal length refractors
No aperture limitations. May be used on larger refractors for higher magnification views
Ships in convenient Twist-Case for safe, dust-free storage.
Not suited for off-axis application.
Item Number

Barrel Size

Dimensions

Other Details
Payment & Security
Payment methods
Your payment information is processed securely encrypted during transmission. We do not store credit card details nor have access to your credit card information.
Before you go...
Here's a discount code to take $10 off any order over $250.
Code expires soon.
Ends September 27, 2023 at 7:59 pm