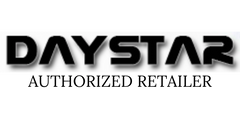 DayStar Filters Calcium QUARK Ca H-Line Eyepiece Solar Filter
DayStar Filters Calcium QUARK Ca H-Line Eyepiece Solar Filter is backordered and will ship as soon as it is back in stock.
DayStar Filters Calcium QUARK Ca H-Line Eyepiece Solar Filter
Features
3968.5Å, 25mm Blocking Filter
Use Astronomical OTAs for Solar Viewing
±0.5Å Wing Shift Tuning
Optical Coatings Tuned to Calcium H-Line
Use with f/7 to f/30 Refractor OTAs
No OTA Aperture Limitations
Rear-Mount UV/IR Cut Filters Recommended
5 VDC, 1.5A micro-USB Port
Daystar Filters' Calcium QUARK Ca H-Line Eyepiece Solar Filter departs from traditional K-line tuned filers and focuses on the 396.9nm H-line wavelength. This wavelength is closer to the visible spectrum and is therefore easier to see - especially older users who have trouble seeing the K-line. When using the filter for imaging the sun, H-line provides improved quantum efficiency, higher glass transmission, and improved performance from anti-reflection optical coatings. H-line also offers slightly more visible features due to the hydrogen contribution. Views through the filter show the chromosphere, plages/faculae, sun spots, and solar flares in a vibrant violet color with high-contrast.

While there are no OTA aperture limitations, Daystar recommends the use of rear UV/IR cut filters for long-duration solar viewing sessions, or OTAs larger than 80mm (3.1"). For best results, they suggest using refractor-style scopes with focal ratios between f/7-f/30, and you can enjoy full-disk viewing with focal lengths up to 1800mm.

This all-in-one filter design enables the use of nighttime telescopes for solar viewing, and is engineered to eliminate unnecessary components which reduced the size and weight. This streamlined form enables it to simply insert into 1.25" or 2" diagonals and accepts 1.25" eyepieces. The filter is powered via a micro-USB port, and Daystar includes a power cord and an AC adapter to meet the high-power requirements of 5 VDC 1.5A. To enable its use at home and abroad, a set of international outlet plugs is provided with adapters for the US, UK, EU, and Australia.
Filter Properties

Tuned to calcium H-line 3968.5Å wavelength
Use to view chromosphere, plages/faculae, sun spots, and solar flares
Integrated 25mm blocking filter with a 19mm clear filter aperture
Tuning knob allows for ±0.5Å wing shift for Doppler-shift compensation
Markers at every 0.1Å for reference and repeatability
Optical coatings are engineered for the Ca H-line 397nm wavelength
Internal baffles improve image contrast
Operating temperature range: 0 to 100°F (-18 to 38°C), ambient outside temperature
LED indicators for power, warming, ready, and fault
Use and Handling

Standard configuration: 1.25" snout with a 67mm backfocus
Adapters for adjusting backfocus: 2" front snout with a 61mm backfocus, 1.25" front snout with a 99mm backfocus
Accepts 1.25" eyepieces and astrophotography adapters/accessories
Recommended OTA Specifications

No aperture limitation
f/7 to f/30 refractor OTAs in full aperture
Full disk viewing on refractors with a focal length up to 1800mm
Rear UV/IR cut filters recommended
Not compatible with red or yellow glass energy rejection filters
Short focal ratio refractors will need an optional 2x or 2.5x Powermate for best performance
Power

5 VDC, 1.5A micro-USB port
90-240 VAC wall adapter
Set of international outlet plugs for US, UK, EU, and Australia
Why H-Line?
Many astronomers fail to remember that the Calcium H-line and K-line offer nearly identical solar views. Researchers who use CCD cameras exclusively to image the Sun often select the K-line for the purposes of pure research. Unfortunately, with Calcium K-line filters, many older astronomers are not able to see the lower wavelength and thus are excluded from all the fun. Daystar provides higher wavelength Calcium H-line filters for visual observers in order for Calcium to be enjoyed by most users.
Works with f/7 or longer focal ratio refractor telescopes and requires a UV-IR filter on the unit for anything between 80mm and 130mm.
User does not need to be concerned with configurations. Simply insert your diagonal, add an eyepiece, and observe. Please keep in mind that the Calcium-H Quark does not have a built-in telecentric Barlow like the H-alpha models do. Therefore, you will need to provide your own means for reaching f/30.
Correct filter bandpass will be determined by the final telescope application. There is no specific designated FWHM bandpass, but it will be approximately 5Å. Fully enhanced design removes any adapter requirement. All of this is loaded into one lightweight eyepiece-sized device.
Due to Daystar's new compact design, superfluous components are eliminated, reducing weight and associated costs. Power consumption has even been reduced.
The Calcium Quark does not work with front mounted energy rejection filters (ERFs). For safety, the Daystar Calcium H-Line Quark is recommended for use with a UV/IR cut filter. Users will need to purchase an ERF unique to their telescope to ensure safe operation. The Calcium Quark can NOT be employed with front mount ERFs.
Baffles are included to enhance contrast, while AR coatings are augmented for the 397 nm wavelength.
Item Number

Barrel Size

Dimensions

Other Details
Payment & Security
Payment methods
Your payment information is processed securely encrypted during transmission. We do not store credit card details nor have access to your credit card information.
Before you go...
Here's a discount code to take $10 off any order over $250.
Code expires soon.
Ends September 27, 2023 at 7:59 pm